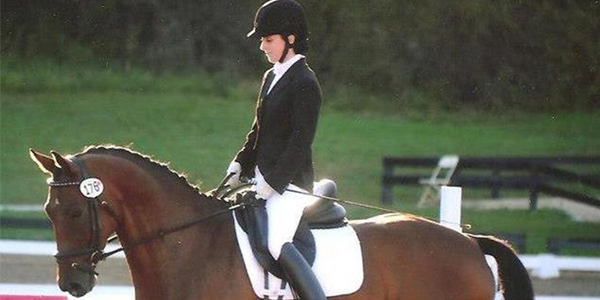 We met Kaitlyn at Equine Affaire in Massachusetts last fall, where she picked up a bucket of US Chia Seeds for her horse Baron. We'll just let Kaitlyn speak for herself:
"We have been LOVING our US Chia seeds as part of our feeding/supplement regimen for our horse, Baron. He is a coming 10 year old Thoroughbred x Holsteiner gelding. There is a noticeable difference in his overall physical appearance...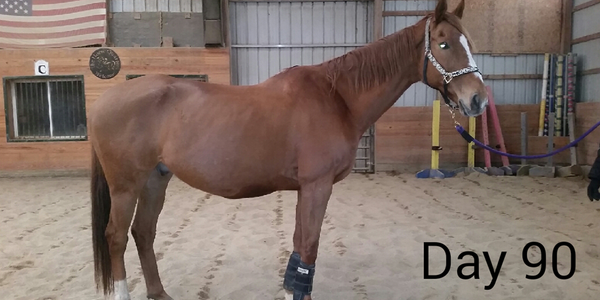 Festin recently completed the US Chia 90 Day Challenge. His owner, Tracy, couldn't be happier with the results:
"We wrapped up our challenge and I just signed up for recurring shipment! Love the product and so does my boy! With NO work he is looking fab! I cannot wait to get him back into work...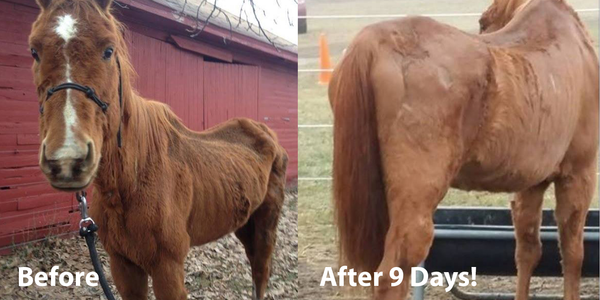 Rusty was a rescue taken in by Horse North Rescue in Michigan. After Horse North won the US Chia Thanksgiving Giveaway, they decided to their chia seeds on Rusty. It made a remarkable difference in just 9 days. Take a look at how great Rusty looks after the full 90 days!